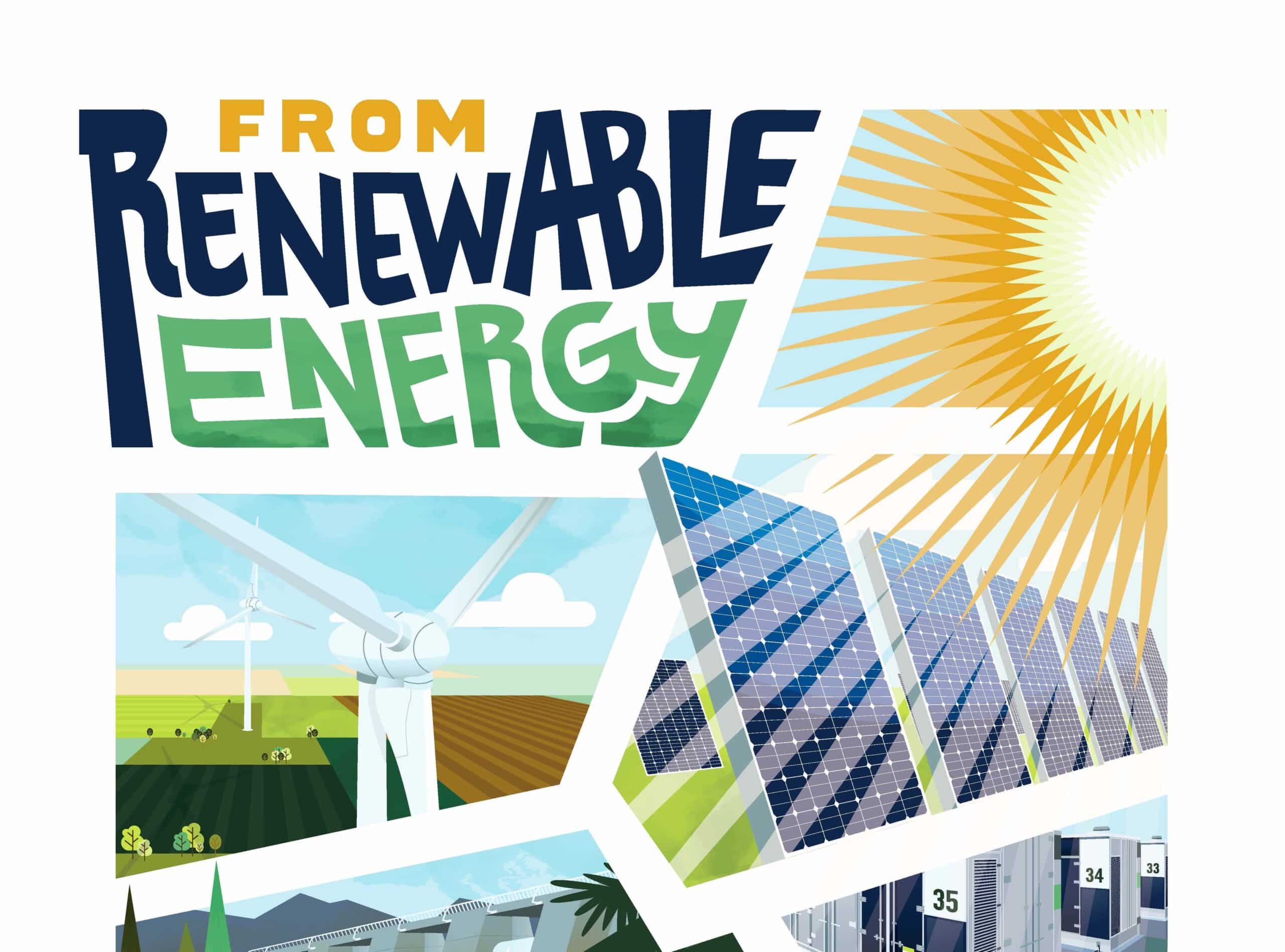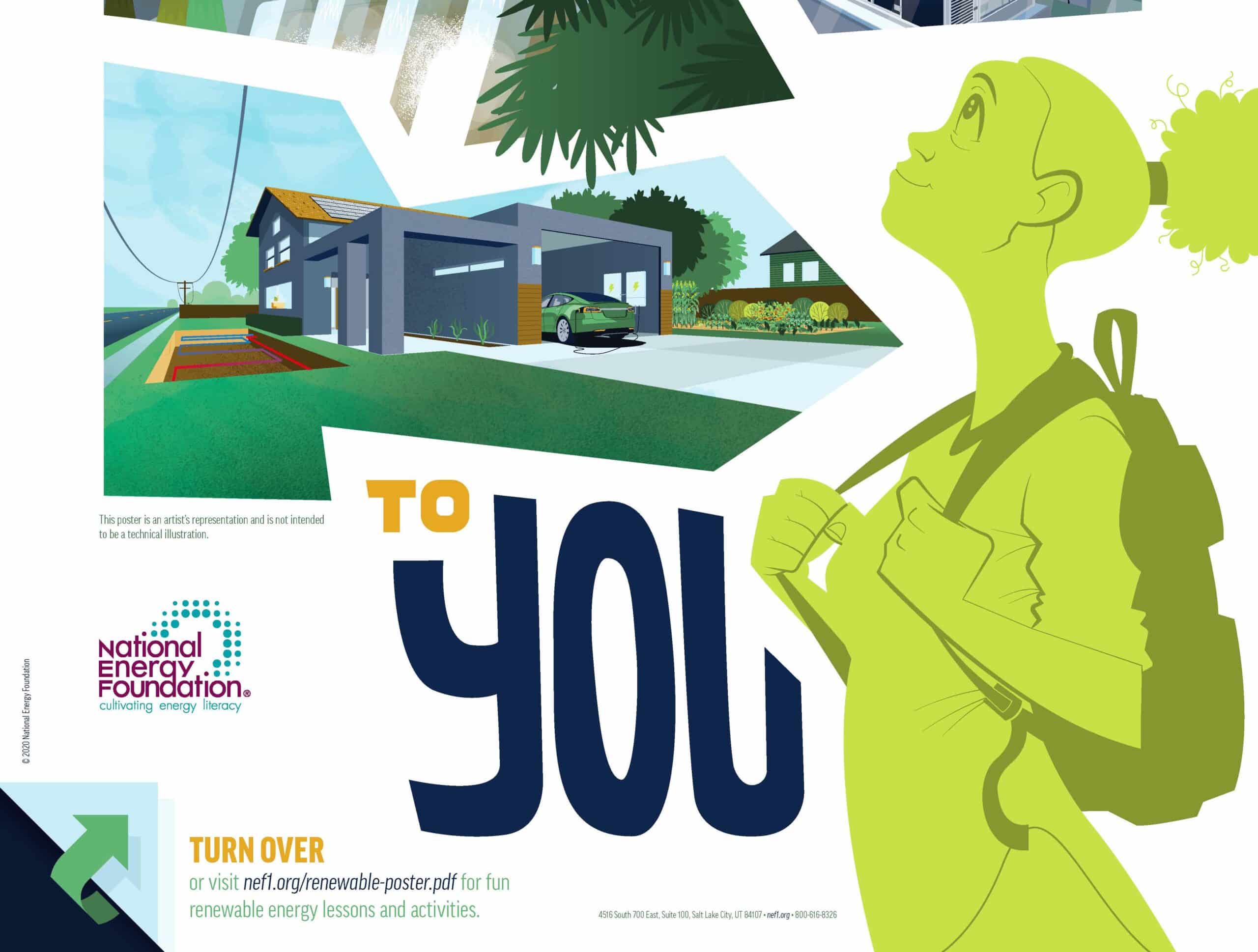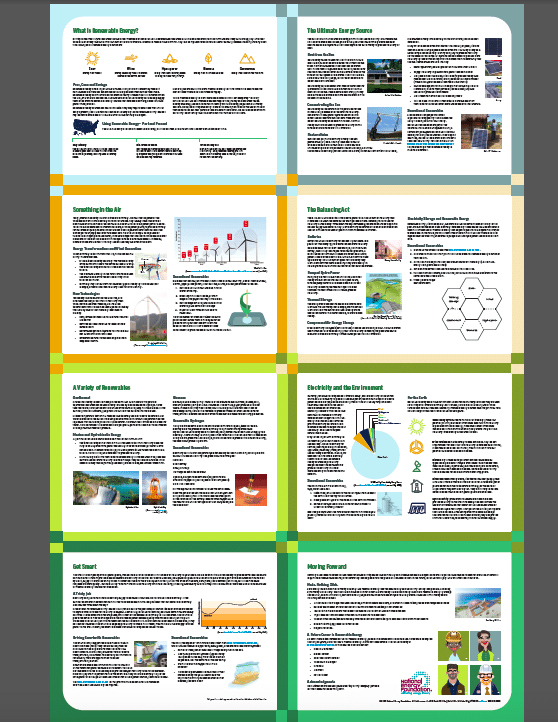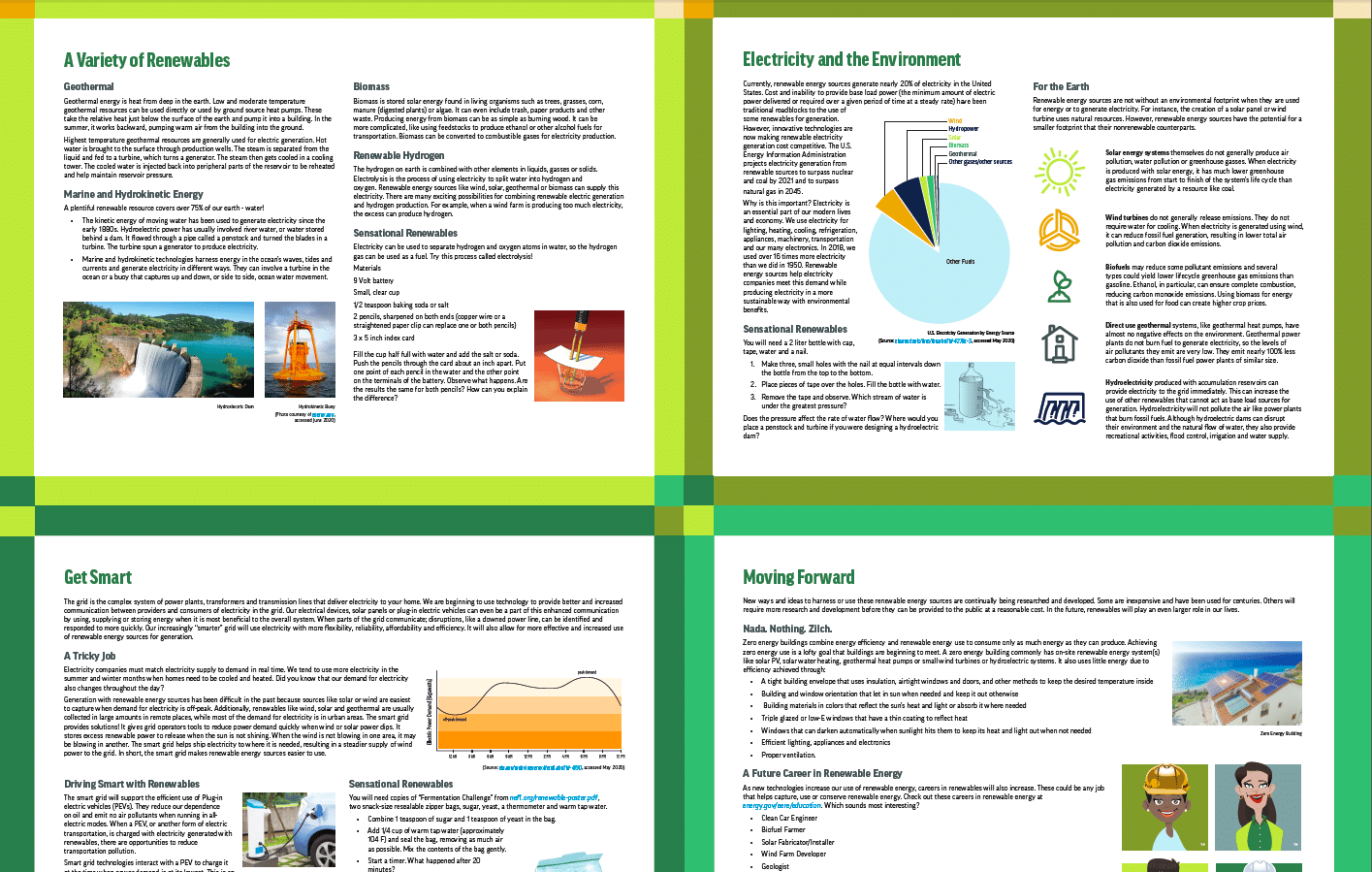 Renewable Energy Poster
$4.00
Ever wonder how Renewable Energy travels to your home? Learn about a variety of Renewable Energy resources and how we rely on them to power our homes and communities. The Renewable Energy Poster comes with its own web page with downloadable PDF back panels and additional activities for teachers/students.
Detailed descriptions of Renewable Resources and how they are generated into electricity are shown on the back side of the poster. Students will learn about solar, wind, hydropower, biomass and geothermal energy, and the difference between Renewable and Nonrenewable resources. It's also interesting to learn how renewable energy is stored and the complexities and benefits of building a smart grid. Interactive activities are included to demonstrate how Renewable Resources are able to produce energy.
All ages, 23.25" x 35.25", Full Color front and back.
965 in stock